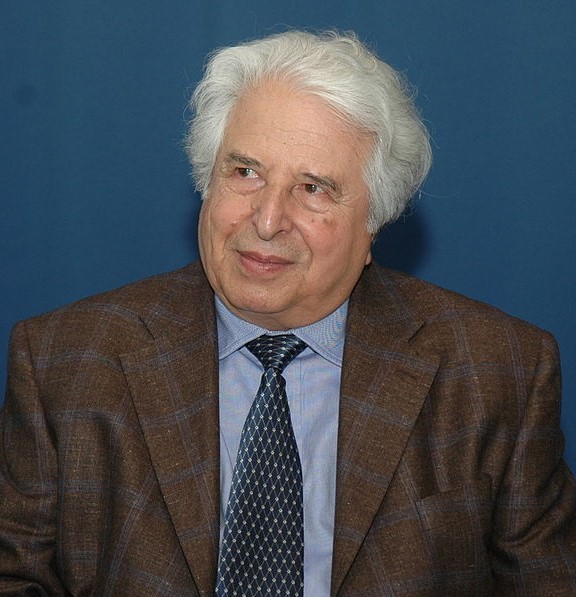 Balzan Prizewinner 2021 for
Holocaust and Genocide Studies
He is one of the most important researchers of the Holocaust and genocide – and a warning voice of the present: the multiple-award-winning Israeli historian and author Saul Friedländer.
This also has to do with his biography. Friedländer was born as Paul in 1932 as the child of a German-speaking Jewish family in Prague. After the occupation of Czechoslovakia, the family emigrated to France, where Paul Friedländer survived in a Catholic boarding school. His parents were turned back at the Swiss border during an attempted escape, deported and presumably murdered in Auschwitz. Friedländer emigrated to Israel in 1948, where he changed his name to Saul. After studying and gaining his doctorate in Paris and Geneva, he taught in Israel and the USA, where he also lives today.
As a historian, he not only sheds light on political developments, but also focuses on the victims of the Holocaust and their voices. His book «The Years of Extermination: Nazi Germany and the Jews, 1939-1945» is considered to be a standard work on the subject and was awarded the Pulitzer Prize. He is receiving the Balzan Prize for «his unparalleled impact on the development of Holocaust Studies, for his masterpiece, an integrated history of the persecution and extermination of European Jews. For creating a historical narrative that expresses the unspeakable, intertwining scholarly analysis with the disruptive voices of the victims, perpetrators and bystanders.»
Every year since 1961, the International Balzan Prize Foundation has been presenting awards to outstanding scholars and scientists in the humanities and natural sciences as well as to prominent figures in the arts and culture with a total of 3 million Swiss Francs. The prizewinners are announced in September each year in Milan, and the award ceremony as well as the interdisciplinary forum of the Prizewinners alternate between Rome and Bern. Last year's events had to be postponed to the early summer 2022 due to the coronavirus pandemic. This year, a total of six researchers will receive awards in Bern for their work on the microbiome, gravitation, the Holocaust and genocide, and Near Eastern art and archaeology.