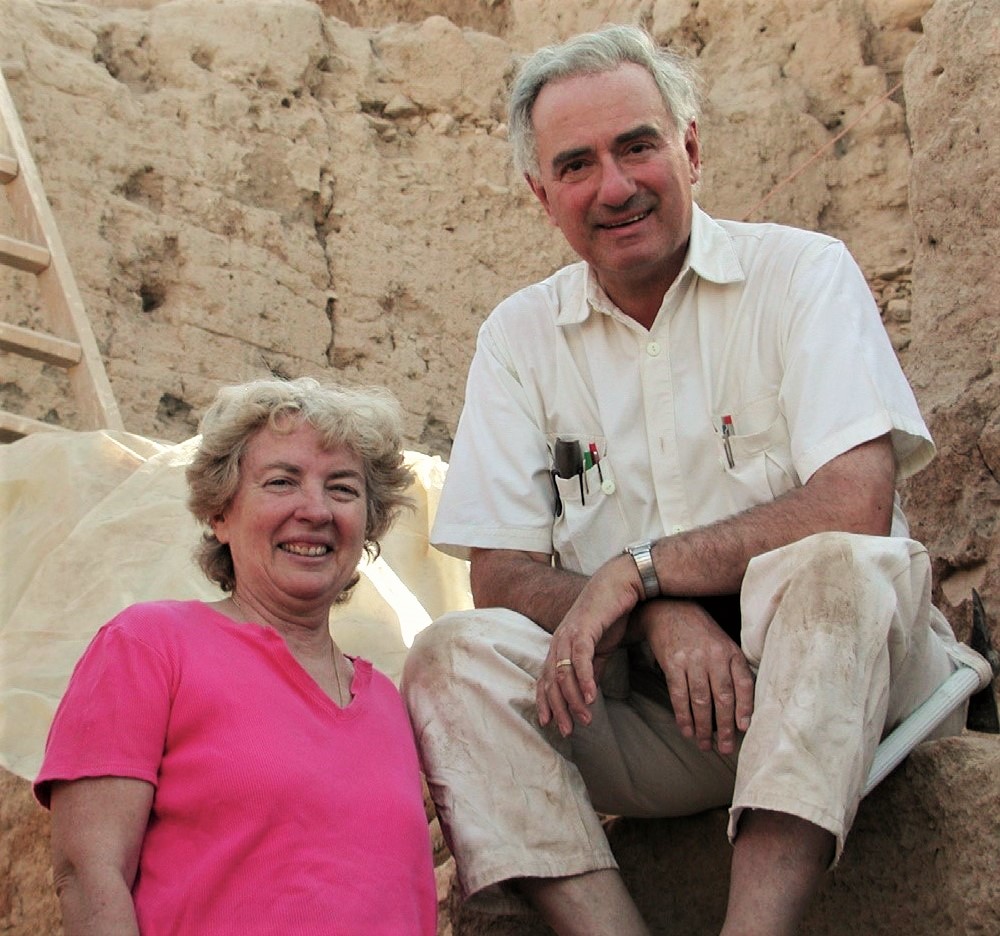 Balzan Prizewinners 2021 for
Art and Archaeology of the Ancient Near East
Since 1984, they have been leading the excavations in the ancient city of Urkesh – today known by the name of Tell Mozan – in Syria: Giorgio Buccellati and his wife Marilyn Kelly-Buccellati.
The origins of this city date back six thousand years. For three millennia, it was regarded as an important political and religious centre of an almost-unknown Mesopotamian culture: the Hurrians. This culture is now coming to light again thanks to the couple's work. The Bucellatis are being awarded the 2021 Balzan Prize «for their achievements in the study of Hurrian culture and for highlighting its importance as the foundation of a great urban civilization, among the most flourishing in the ancient Near East in the third millennium BC; for promoting a digital approach to the study of archaeology; and for enhancing theoretical reflection on the nature of this discipline.»
Giorgio Buccellati (born in 1937) is Professor emeritus of Languages and History at the University of California, Los Angeles (UCLA), where he still teaches and founded the Institute of Archaeology in 1973. He is also the director of IIMAS - International Institute for Mesopotamian Area Studies. Marilyn Kelly-Bucellati is Professor emerita at California State University, Los Angeles. Together they have carried out archaeological excavations in the Near East region, mainly in Syria but also in Turkey and the Caucasus.
Every year since 1961, the International Balzan Prize Foundation has been presenting awards to outstanding scholars and scientists in the humanities and natural sciences as well as to prominent figures in the arts and culture with a total of 3 million Swiss Francs. The prizewinners are announced in September each year in Milan, and the award ceremony as well as the interdisciplinary forum of the Prizewinners alternate between Rome and Bern. Last year's events had to be postponed to the early summer 2022 due to the coronavirus pandemic. This year, a total of six researchers will receive awards in Bern for their work on the microbiome, gravitation, the Holocaust and genocide, and Near Eastern art and archaeology.